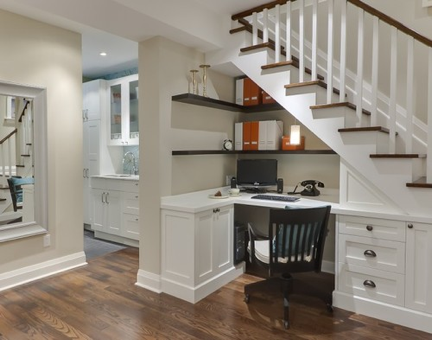 Do you have a home office? You might mistake this as something exclusive to those who need to manage their businesses at home. But the truth is, everyone of us must have this at our own residences to ensure we are being productive on a daily basis.
Perhaps, you are a stay-at-home mom who does not have job-related tasks to finish at home. You can simply dedicate this work space to doing your daily budget, sorting out bills and receipts, filling photo albums with photographs or doing arts and crafts with your kids. Who knows, a bright idea might spark while you are busying your hands in this space and you will be off to being a famed entrepreneur.
For a start, just have the basics - chair, table, stationeries, writing materials, lamp and organizer containers you might want to add. A computer would be a great addition but it is not a requirement. Try not to fill the space with stuffs that can keep you from getting productive. Perfect examples of these are foods, DVD players, gaming gadgets or even nail polish sets and curling irons. Remember, the goal of this place is to get your mind thinking and your body working.